Our Story
Since 1994 the Administration on Aging (AoA), through a cooperative agreement, has funded the National Resource Center on Native American Aging (NRCNAA).
The Center is located at the Center for Rural Health, at the University of North Dakota (UND), in Grand Forks. In 2003 the National Resource Center for American Indian, Alaska Native and Native Hawaiian Elders opened in Anchorage, Alaska; and in 2006 Hā Kūpuna (National Resource Center for Native Hawaiian Elders) opened in Honolulu, Hawaii.
Remembering Alan Allery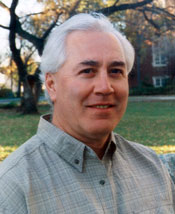 Alan J. Allery, MEd, MHA, PhD was the director and driving force behind the NRCNAA for many years. He propelled this project forward and always sought to improve the lives of Native Elders through opportunities provided by the NRCNAA. This project would not be where it is today without Alan's creative thinking, ideas, grant writing abilities, and the relationships he built within this project.
Alan is a fallen member of the Turtle Mountain Band of Chippewa. Prior to his passing, he was an Adjunct Clinical Assistant Professor at the Center for Rural Health, the Principal Investigator and Director of the NRCNAA, and the Director of Student Health Services. His experience included 30 years of work with American Indian people; 15 years with the Indian Health Service in various capacities and 15 years with UND developing numerous projects.