Native Elder Caregiver Curriculum
Caring for Our Elders
The most critical link in caring for elderly family members remains family caregivers.
The Native Elder Caregiver Curriculum (NECC) & Online Modules are tools that can assist family and community members, as well as Community Health Representatives, who have the responsibility of caring for their Elders. This curriculum is dedicated to these caregivers and their values of respect, generosity, compassion, and fortitude. We hope it will empower these special people with some of the information they need to carry out their sacred work.
The curriculum was developed through a collaboration between NRCNAA and Cankdeska Cikana Community College along with special input from Elders and community members of the Spirit Lake Nation.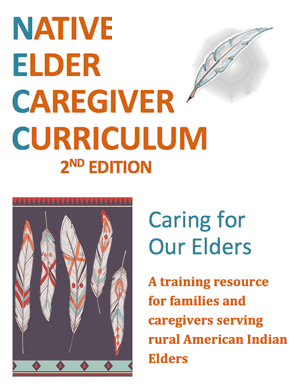 Native Elder Caregiver Curriculum
There is no cost to use the NECC curriculum. You will be asked to provide contact information and intended use.
3rd Edition Coming Soon!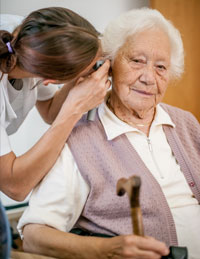 Native Elder Family Caregiver Module
This module is an interactive version of the NECC that was developed and specifically designed for family members providing care for an older adult.