WELL Balanced (Wise Elders Living Longer)
WELL Balanced is a group program designed specifically for Native American Elders. The program uses exercise, information, and social interaction to help Elders remain active and independent in their own homes as long as possible. It is designed to help Elders to:
Prevent falls
Manage diabetes, arthritis, and hypertension
Engage in social activity
Increase their level of exercise
Develop strategies for independent living
Most importantly, have fun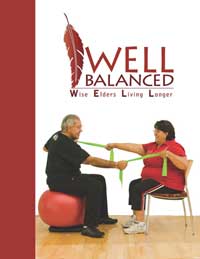 To request the program, fill out this form and you will be contacted soon.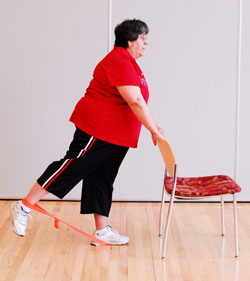 WELL Balanced was developed by the NRCNAA in conjunction with the University of North Dakota Wellness Center. Focus areas were derived from Identifying our Needs: A Survey of Elders. The educational materials are based on experimental evidence for fall prevention and cognitive behavioral approaches to motivation and adherence to exercise programs. The 16 session (8 week) course includes a home safety check, fall risk screening, and a home program to use after the course is completed.